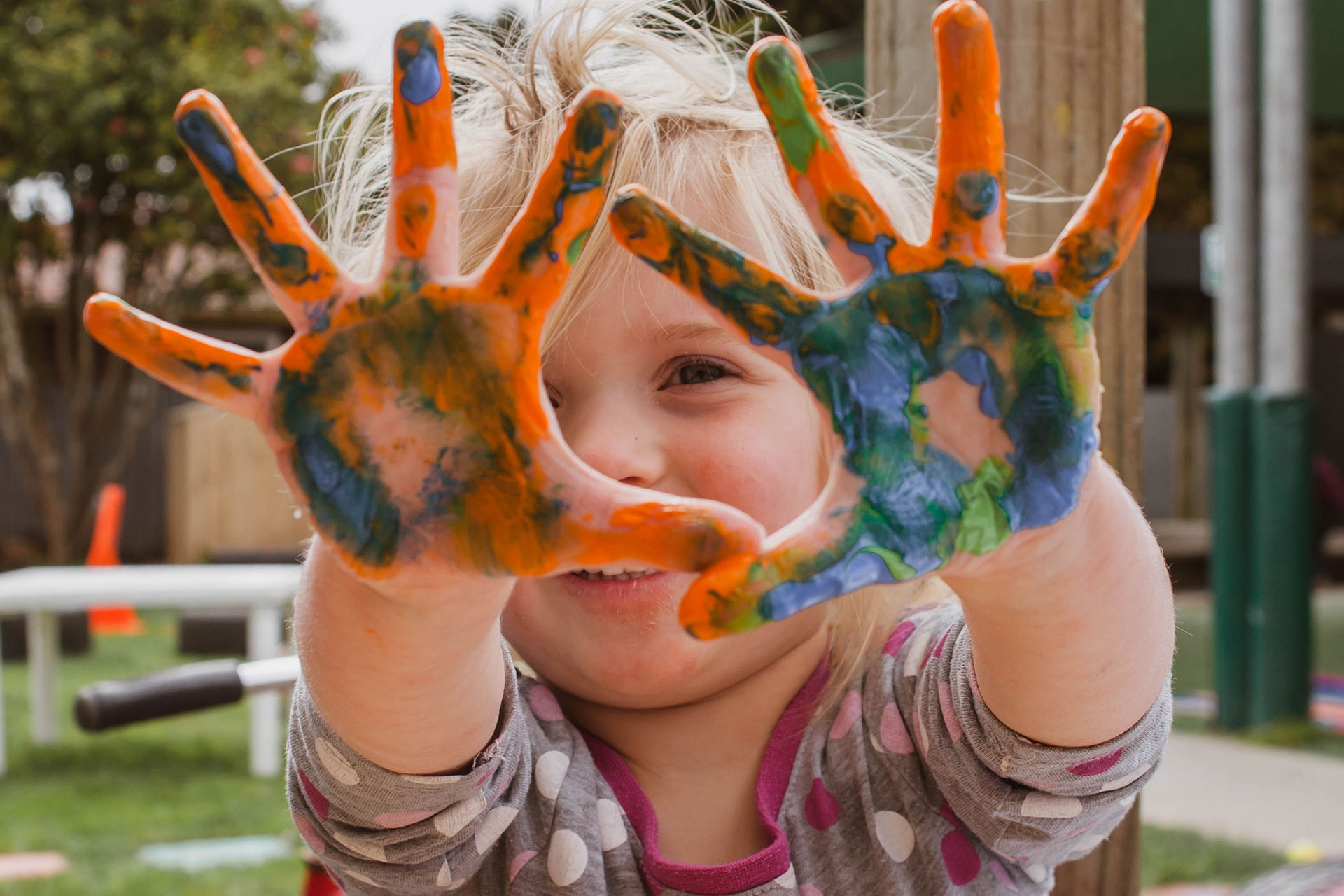 The top 9 essentials to finding the right nursery and how to recognise when it's not . . .
The thought of finding the right childcare setting can be a daunting prospect – There is so much choice; nursery or childminder; the opinions of family and friends; Ofsted reports. Added to this is the time needed to look around settings and then securing a place at your favourite option. The most important thing is for our children to be happy, but how do we know that they will be when we wave them goodbye at drop off?
It may seem a little biased that a childcare provider is offering advice on looking for childcare. Yet we have all worked in settings for many years, we have seen the good, the bad and the exceptional. Plus, we are parents, so not only do we know what amazing childcare should look like, we also know what we would hope and expect for our own children.
So here are the top eight attributes that we believe any great childcare setting should have:
LOVE
A setting where practitioners show affection, kindness and love for each and every child. 'Love' might seem a strong word to use – but it is what we call 'professional love' – where children are loved and understood. So if they need a cuddle or someone to hold their hand that is recognised and encouraged. Where you don't have to worry that they won't be getting the warmth and affection that they would at home, because the practitioners want your child to be really happy, just as you do.
CONNECTION
This is one of the most important foundations that an outstanding nursery will establish with your child from the beginning. It allows a strong relationship to thrive and develops a bond that means your child feels safe, secure and supported every step of the way. When practitioners are connected to children they listen, they empathise, they take time to understand, support and encourage.
Tip: When you visit a setting, watch how staff are bonded with children. You will instantly recognise when you see happy, positive and nurturing adult/child relationships
FREEDOM
Children should have the freedom and space to explore, discover, invent and play. They should have the freedom to be unique and be themselves. We often underestimate 'play' as something fun but not educational. But it is one of the most valuable of all the experiences children will have at nursery. Play gives children so many life skills – supported by current research and neuroscience. A nursery that supports free, child-led play and limitless time to do so is one which has the right priorities.
Tip: Find out if the nursery routine is very structured or whether the children for the majority of the day have time for free play and free choice of activities. That, within limits, they have autonomy and freedom in their day.
POSITIVELY SUPPORTING BEHAVIOUR
All behaviour is a form of communication. Children need help and sensitivity in understanding their emotions and those of others so they develop emotional intelligence and great social skills. Every setting is faced with challenging behaviour at times so ask about their behaviour policy. You want a nursery where every child is supported in a positive way, where their feelings are validated, where no child is labelled but respected and understood.
CREATIVE LEARNING
A setting where children can be inventive & imaginative. A setting that offers a wide-range of activities from art, gardening and cooking to dance, yoga and story-telling etc. Great nurseries focus on child-led activities. A practitioner may be assisting in the activity, but it is led by the child's interests, curiosity and questions about the world around them.
OUTDOOR LEARNING
Endless opportunities to explore outdoors. If your child loves the outdoors and you are seeking this in a nursery it is worth asking if this is at set times/set child numbers or whether all children have free access to the outdoors for the majority of the day and in all weathers. Outdoor spaces at nurseries vary greatly so consider whether you feel the space is large enough to support the number of children, whether it has the 'feel' of the outdoors – a natural environment with plants, trees and wildlife. If a nursery provides daily or very regular access to natural, wild areas then even better.
STAFF CONSISTENCY
You will recognise warm, happy and settled staff members. Their passion and love for what they do will show in their manner and demeanour and in how they interact with children and with other adults. High staff turnover can be a problem in many settings, but long-standing, consistent and happy staff will speak volumes for a great nursery.
GREAT PARENT COMMUNICATION
One of the hardest parts of placing your child in childcare is not knowing what they get up to throughout the day. You want a setting where practitioners really listen and who share special moments of their day because they have taken joy in these moments as you would. Staff will spend time getting to know you and your child before they start, so the relationship has already begun and where it continues to grow in a supportive and positive way.
INSTINCT
Finally, trust your instinct. If you feel happy and comfortable there, then your child will too. Above all love, connection and a nurturing environment are the most important attributes when looking for childcare. Knowing your child is loved for who they are will give you so much peace of mind when you are apart from them.
If you're not sure or don't see some of the above, then ask to have another visit or speak to the manager to raise those questions. Try to visit as many settings you can and you will know instinctively which one shines as an exceptional setting.