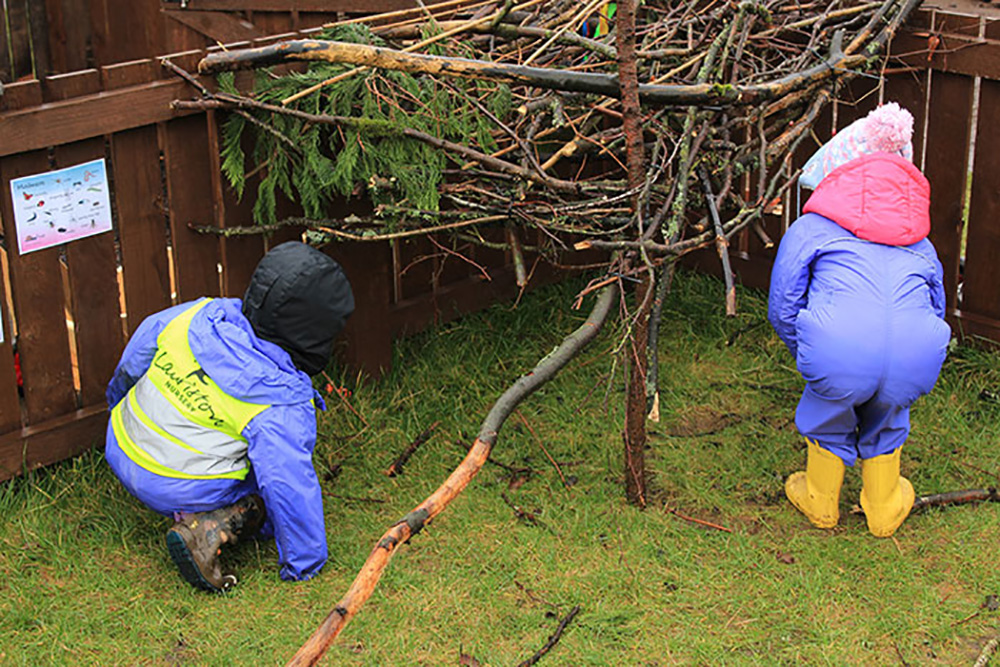 Play is one of the key factors in the development of your child. Through play your child will enjoy better health, wellbeing, develop their social skills, learn how to join in with groups and grow in confidence. They will also develop an understanding of challenges and risk in play.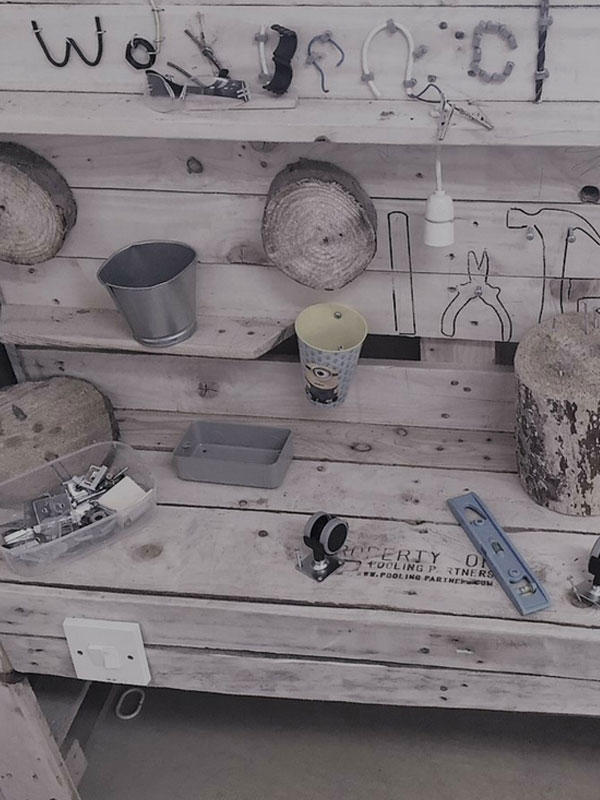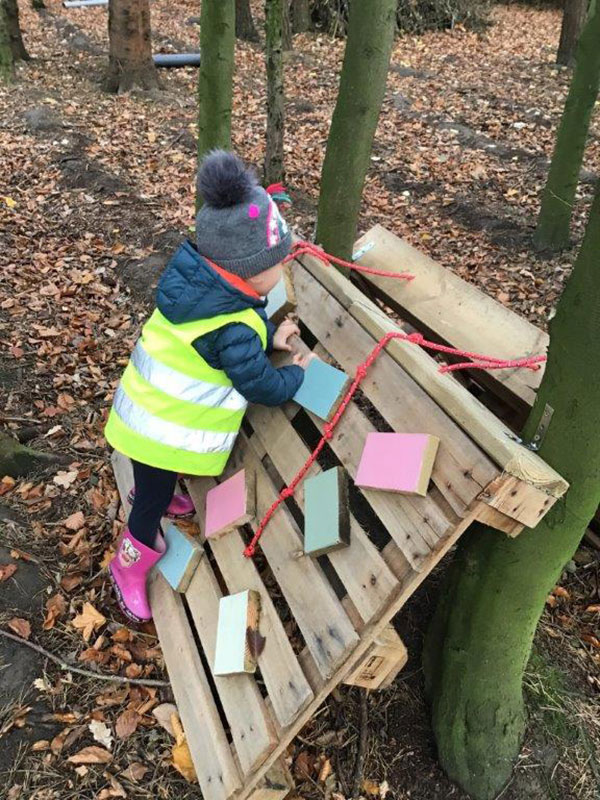 Each child is the own unique person and not all children will seek out risk in play, some prefer not to leave their 'comfort zone' while others will seek the thrill and adventure of challenging themselves more. It is important that children learn how to manage their risk in order to get the most out of their experiences and at Lauriston Nursery, we encouraged them to find their comfort zone with supervised risk in play.
This may be through the use of our work bench which lets children practice woodwork using real tools or exploring in the woods come rain, snow or shine. Each child at Lauriston Nursery is guided and nurtured by our staff who will weigh up the benefits and risks involved each activity. This is then discussed with the children to allow each child to assess and manage the risks. This is an important part of their development and an essential life skill. This approach to a holistic risk-benefit model will achieve the best individual outcome for each child.