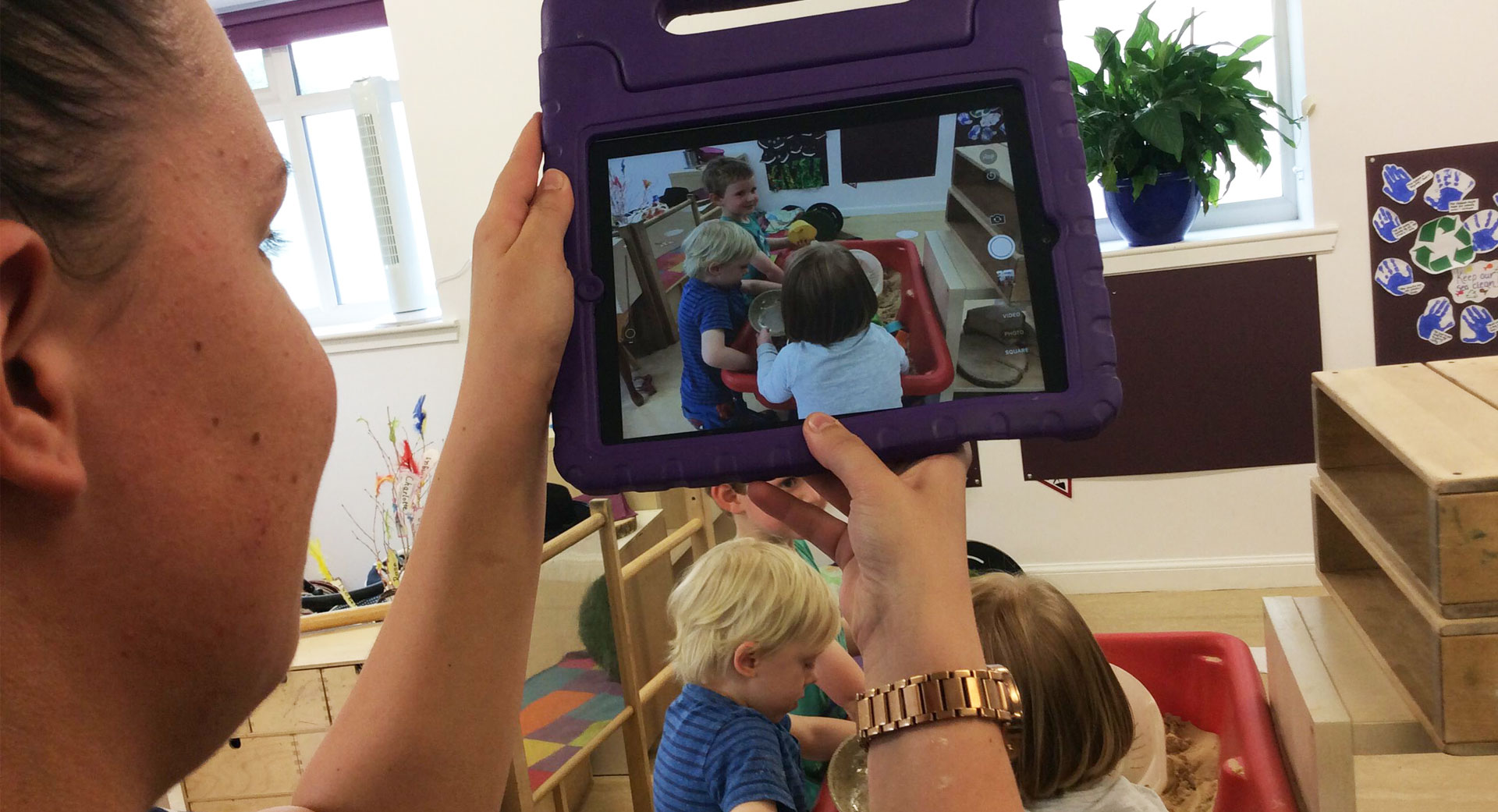 Traditionally, each child had a paper copy of a Personal Learning Plan, which parents occasionally took who to see the child's progress.
The use of a lot of paper and ink was not the most environmentally friendly way to convey information to parents.
Along with our software solution partners, Lauriston Nursery were pioneers in the UK, delivering daily information to parents electronically direct to their phone or tablet.
ParentZone is a system that nursery workers can upload to in order for parents to view their child's day. It is designed to bring you as a parent, closer to your child's development at nursery through being able to log into the app and view your child's Learning Journal online which is updated every day. You will be provided with a unique user name and password to your child's online portfolio, so you can view at any time what your child is achieving during their time in nursery.
You can easily see your child's daily activities like meals, sleep times and nappy changes. You will be able to see a timeline of your child's day at nursery, with photos, videos and notes on your child's daily activities that are logged by your child's Key Person during their time in nursery. You can access the system from home or work, at any time you choose.
As a parent you can add observations from home, which our staff teams can utilise in nursery. You can be involved in your child's assessments, and by adding comments and other important information that you would like nursery to be aware of you can enhance communication between home and nursery to benefit your child's development.